Get Around Columbus with COTA.
The Central Ohio Transit Authority (COTA) provides public transportation within Central Ohio and the Greater Columbus area. With a service area of 1.2 million residents, COTA provides more than 19 million passenger trips annually.
Several COTA routes provide service between Ohio State's campus and locations throughout Columbus. Ohio State's Campus Area Bus Service (CABS) and COTA share multiple bus stops on campus, allowing for easy transfers between the two systems.
Students
Thanks to the OSU/COTA partnership, undergraduate, graduate and professional students have unlimited access to COTA's entire bus system just by swiping their BuckID when boarding. You must be enrolled in the current semester for a class that occurs on main campus and have the COTA fee on your statement of account to use your BuckID on COTA.
Are you sticking around the city when you're not enrolled in classes? Then consider taking advantage of COTA's Summer Student Pass Program, which runs from June to September, and costs only $62 for the entire summer.
To purchase a Summer Student Pass, visit the COTA Pass Sales Office (33 N. High Street). To qualify, you must bring your BuckID and have been enrolled in the previous semester.  COTA will use Ohio State University enrollment data to determine your eligibility.
Visit COTA for information about routes and schedules.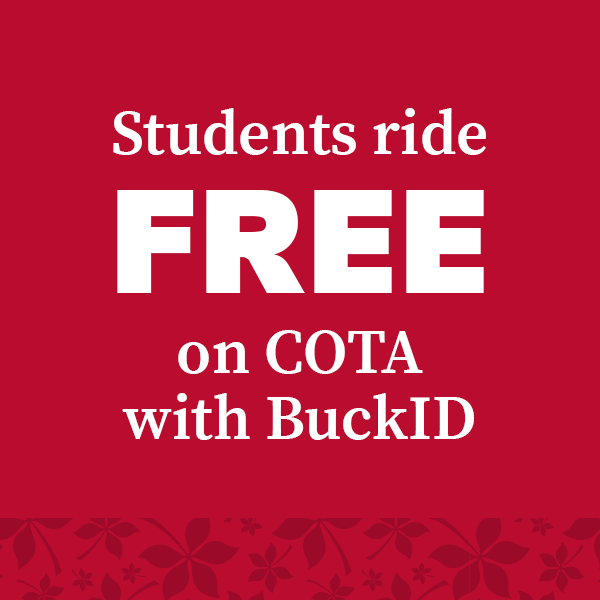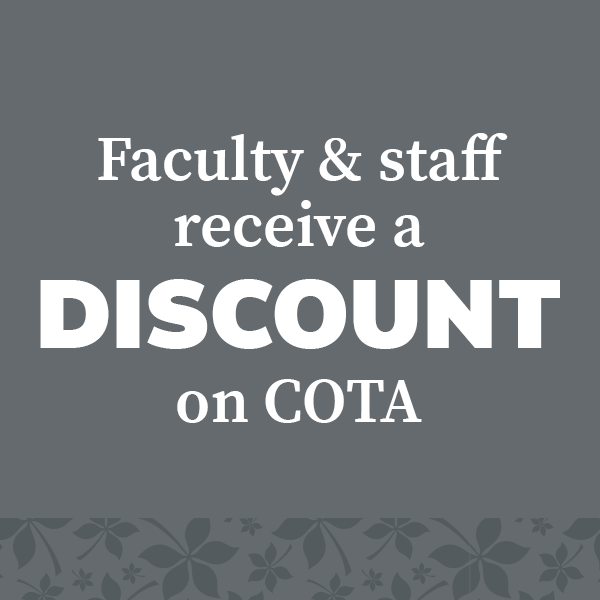 Faculty and Staff
The Ohio State University offers a COTA Bus Pass Payroll Deduction Program for all faculty and staff members who are eligible for pre-tax payroll deduction.  Under the program, employees may elect to have unlimited monthly COTA bus access through a pre-tax payroll deduction taken from their pay each month. Once enrolled and the first payment/deduction is complete, the program works by having participating employees use their BuckID for access by swiping it upon entrance to the COTA bus.  Faculty and staff receive a $4 discount through payroll deduction which will also be assessed pre-tax.
Faculty and staff may enroll in the COTA bus pass payroll deduction program through Workday. Eligible employees must sign up for this voluntary deduction to participate. COTA bus access will begin the month following the deduction being withheld from the employees paycheck. For example, if the deduction is withdrawn from the March paycheck, COTA bus access will begin April 1.
Please view the enrollment instructions that include information on starting and stopping COTA deductions.  Please note: Tax laws do not permit any refund of a pre-tax deduction once deducted.
For questions regarding the COTA pass payroll deduction program, please contact Transportation and Traffic Management at ttminfo@osu.edu. For questions related to COTA service, please visit COTA's website.