Your On-Campus Car Experts
Fleet Services is your one-stop shop for your university vehicle needs on campus. We provide everything from repair, maintenance and fuel, to information about purchasing a vehicle for your department.
Our Services
Complete mandatory State of Ohio fleet reporting on behalf of the university
Complete mandatory Federal fleet reporting on behalf of the university
Monitor Federal EPAct compliance in respect to the requirement of procuring alternatively fueled vehicles
Vehicle disposal
Track university fleet composition, expenses, acquisitions, and dispositions
Approve all university fleet purchases and leases
Maintain and report data on the university fleet as requested
Coordinate vehicle insurance claims
Implement and oversee the University Fleet policy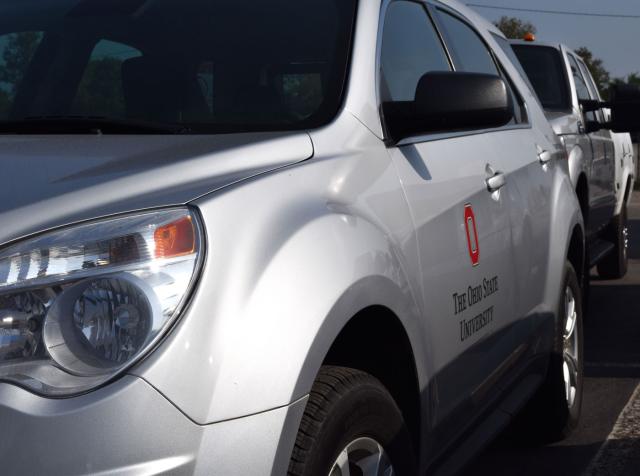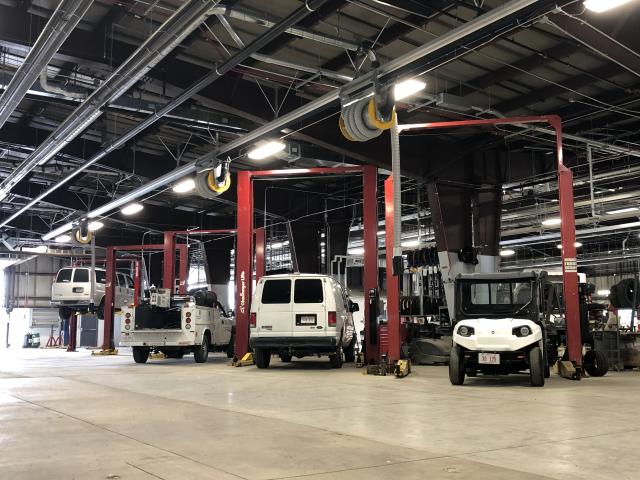 Policies & Procedures
The Ohio State University's fleet policies and procedures provide guidelines for the acquisition, use, maintenance, and disposal of all state owned, leased or donated vehicles as well as reporting requirements. These policies apply to university departments who own, lease or use a university vehicle in addition to any person operating a university vehicle. When reviewing these policies, it is important to note the following:
Motor vehicles may be acquired and used as necessary for authorized university business.
The assistant vice president for business operations is responsible for the implementation, administration, and interpretation of rules, regulations, and procedures applied to all motor vehicles owned, leased, operated, or otherwise managed by the university regardless of the method obtained, the source of funds, or the intended vehicle use.
Transportation and Traffic Management is responsible for coordinating and monitoring related procedures and processes.
Vehicles provided by automobile dealerships, where the dealer retains the vehicle title, are covered under the University Fleet policy.
Only people possessing a valid and appropriate driver's license, meeting the standards outlined in the University Fleet policy, and who have department authorization by the department may operate a university-owned or -leased vehicle.
University policies and how they are established are available at the university policy website.
Cost centers will be charged an annual fee for each fleet vehicle. View the Fleet Vehicle Fee Memo for more information. 
Vehicle Idling

Transportation and Traffic Management strongly encourages adherence to the following procedures to ensure that university vehicles and equipment are operated and maintained in a manner that minimizes air pollution, maximizes fuel efficiency, and reduces wear to the vehicle.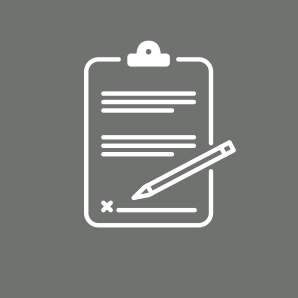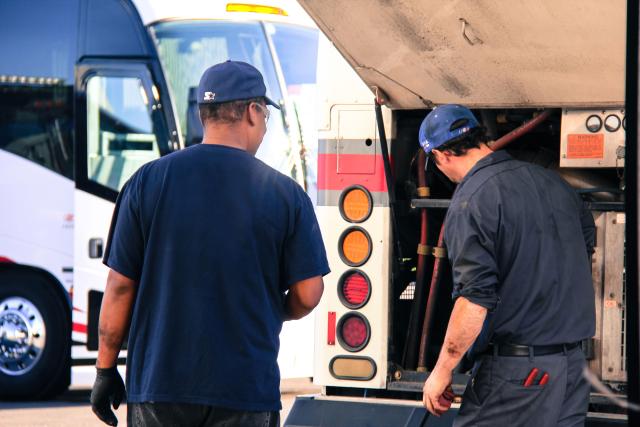 Vehicle Maintenance
The Ohio State University offers maintenance services to the University's 1,000+ vehicle fleet. Whether it's a courier vehicle, box truck, van, or SUV, our mechanics are ready to assist you with your annual safety inspections and your maintenance needs.
Hours of Operation
Monday - Friday: 7:30 a.m. - 4 p.m.
Saturday and Sunday: Closed
Address
Ohio State's Service Building Annex
2578 Kenny Road
Columbus OH 43210
Phone: 614-292-6195
Fax: 614-292-4051